A New Layer: Leo Salcedo
Hang on for a minute...we're trying to find some more stories you might like.
After the departure of former multimedia arts teacher Zachery James at the end of the 2017-2018 school year, Leo Salcedo has stepped in as the new teacher, instructing both middle and high school students. Learn more about Salcedo through this interview.
About the Contributors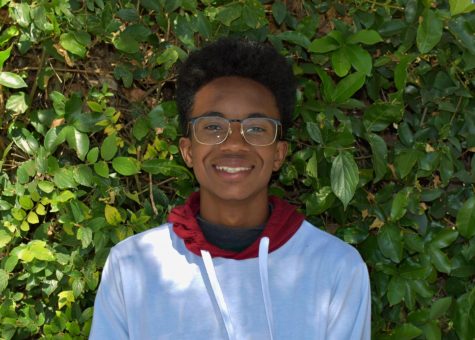 Kristian Crowther, Multimedia Manager
Kristian Crowther, a junior in high school, is starting his second year in journalism. He chose to take it again because he wants to help build a stronger foundation for the Aquila. Kristian aspires to become an author who writes fictional stories, which would give him the chance to publish creative novels with unique characters, backgrounds and settings. His influences came from reading "Legend" by Marie Lu. Kristian also desires to be a graphic novelist. He would describe himself as creative, and he spends most of his time exploring the arts such as music, drawing, painting and writing. He describes his personality as goofy since he is always making people laugh with puns, weird jokes or when he overdresses for spirit week at school. One of Kristian's favorite quote is "You miss 100% of the shots you don't take," which accurately describes Kristian's passion for exploring new interests. The quote motivates Kristian to always explore new interests and never let anything pass him by. He would like to visit Los Angeles, filled with beaches and Hollywood, to explore the interests of film-making and directing.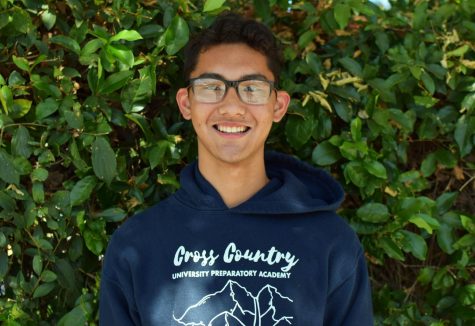 Greg Haessner, Reporter
Greg Ramos Haessner, a junior, decided to venture into the world of journalism this year. Greg is ambitious about giving back to his community by improving urban development, and in ten years he hopes to be involved in politics and attain his a J.D. degree. Greg's celebrity crush is Channing Tatum because of his beautiful body structure and stunning face, and he loves the movie "21 Jump Street." However, if he could spend a day with any celebrity it would be Bill Burr, his favorite comedian, and they would spend the day reenacting comedy shows. Greg aspires to work on a huge company project in one location outside of the United States, and he strongly believes in the blood type personality theory because there is historical background that proves this theory is true. His favorite quote is "We don't define history, it defines us" by Martin Luther King Jr. because it inspires him to leave the ordinary behind and try new things. Greg loves to wake up every morning to the fresh and calming aroma of morning dew because he loves nature and all of its aspects, including its smell. Greg's favorite word is "I" and two words that best describe Greg are "I am" because he believes these two words conclude an accurate description of him since they are open to any and every sort interpretation.