Curing Blood One Note at a Time
Hang on for a minute...we're trying to find some more stories you might like.
People say 'laughter is the best medicine,' but for one group at UPA willing to make a difference, they challenge that idea with the power of music.
On Feb. 10, Team CUREblood of the Student of the Year Challenge for the Leukemia and Lymphoma Society, led by juniors Amy Kumar, Tanvir Sandhu and Meghana Chintala, alongside math teacher Jaswinder Dhillon, set up a fundraiser event amidst the small plaza of Santana Row on Olin Avenue.
This event, however, would not have been possible without a recommendation from Dhillon.
"One of the fundraising campaigns that [the Leukemia & Lymphoma Society] has is the Student of the Year campaign, where they get high school students to try and raise as much money as they can in a seven week period between January and February," Dhillon said. "Whichever team raises the most money gets some recognition and some scholarship money. I decided to invite some UPA students to be a part of it this year, and that's kind of how this all started, with the students connecting with the Amyotrophic Lateral Sclero
sis (ALS) Foundation for Student of the Year."
Across from an Urban Outfitters near the edge of the outdoor shopping mall, student performers offered their instrumental and lyrical prowess, playing for charity in front of a crowd of about 50 from noon to 3 p.m.
​Sophomore Reuel Indurkar and senior Samuel Indurkar both played the National Anthem on the guitar to start off the event, followed by sophomores Megan Uy and Veronica Gonzalez singing and playing the ukulele.
Then, Sandhu went on vocals, and sophomore Cheyenne Jacinto, who attends Santa Teresa High School, sang her original songs.
In order to raise those funds needed to win the campaign, Team CUREblood set up a booth in front of the stage so listeners could donate directly to the cause.
However, they did not work off hand donations alone.
The group contacted Poké Bar, a sushi restaurant in Santana Row, which offered to endorse the group.
With the team handing out Poké Bar stickers to the audience, those wearing the badges who bought a meal at the restaurant could donate half of the cost to the team's campaign.
"Amy, one of the team members, reached out saying they would have a fundraising event and [asked] if [we] could participate in the event," Jamie Oh, the Director of Poké Bar said. "We decided to make a donation: 50 percent of the sales to ALS."
Gathering the volunteer performers, reserving the area for Santana Row and obtaining sponsors were all placed in the hands of the CUREblood leaders, who were touched by Dhillon's story of his son's treatment to battle Leukemia.
On a mission, the team took the offer to participate in the competition from Dhillon, and began to work from there.
"It was really interesting when Dhillon brought this up to us," Kumar said. "We knew that his son had Leukemia, and it was hard to imagine that considering we always see Dhillon around school. We were really inspired by his strength and bravery so we thought it would be great to sign up and put in as much effort as we could to help out this organization."
And while TeamCUREblood prefers not to disclose the amount of money they have raised after their campaign, the team received second place in the competition.
​
All of the groups participating in the event were able to raise over $190,000 combined.
About the Contributor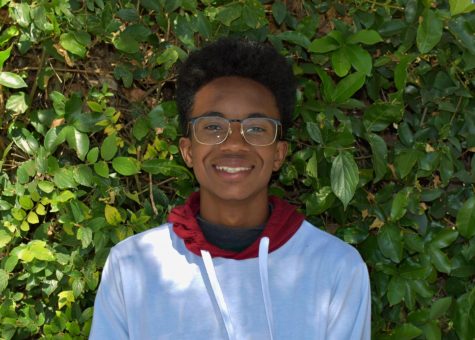 Kristian Crowther, Multimedia Manager
Kristian Crowther, a junior in high school, is starting his second year in journalism. He chose to take it again because he wants to help build a stronger foundation for the Aquila. Kristian aspires to become an author who writes fictional stories, which would give him the chance to publish creative novels with unique characters, backgrounds and settings. His influences came from reading "Legend" by Marie Lu. Kristian also desires to be a graphic novelist. He would describe himself as creative, and he spends most of his time exploring the arts such as music, drawing, painting and writing. He describes his personality as goofy since he is always making people laugh with puns, weird jokes or when he overdresses for spirit week at school. One of Kristian's favorite quote is "You miss 100% of the shots you don't take," which accurately describes Kristian's passion for exploring new interests. The quote motivates Kristian to always explore new interests and never let anything pass him by. He would like to visit Los Angeles, filled with beaches and Hollywood, to explore the interests of film-making and directing.