Running as the New Cross Country Head Coach
Hang on for a minute...we're trying to find some more stories you might like.
Cross country coach Eugenia Rendler has been an outdoor instructor since 2012, working with high school and community college students in outdoor and teaching environments.
She exhibits her love for the outdoors as she enjoys hiking, backpacking and camping.
Over the summer, she took several backpacking trips, one at Lost Coast in Humboldt County that had been on her bucket list.
Rendler has actively supported UPA's sports teams since her eldest daughter, alumna Diana Rendler ('17), became involved in cross country, track and field and soccer during her freshman year in 2013.
"Athletics rounds out a school experience and gives students another avenue for health, self esteem and teamwork," Rendler said.
Since then, she has continued to support the teams as a co-team parent and driver as her next three children participated in cross country and track and field as well.
​"Cross country takes you outdoors regardless of whether you live in an urban or suburban setting," Rendler said, "and I believe spending time outdoors is critical, whether it's free time or an organized team sport."
She became the silent auction chairperson for the Sports Boosters in 2016 and the Assistant Cross Country coach to help former coach Lorenzo Dobson fill gaps in his schedule during the 2016-17 school year.
To prepare for the head coach position this season, Rendler took coaching courses through the National Federation of State High School Associations, where she gained knowledge in organizing practices and meetings to help with energizing and encouraging her athletes, as well as keeping them safe.
​
​"I wasn't going to let [UPA] lose another sports team," Rendler said. "I am committed to UPA maintaining a sports program and when the time came, I stepped up to make sure we had a cross country team to keep participating on."
About the Writer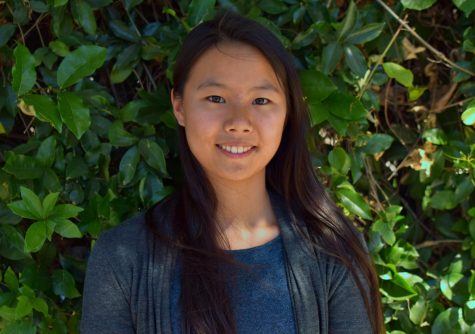 Emily Hung, Co-Editor-in-Chief
Emily Hung is a senior and the current co-editor-in-chief of Aquila. This is her fourth year as a journalist, and she is planning on majoring in journalism and pursuing it as a career. Outside of the hard working person she is, Emily is just like everyone else. She really likes to eat Miso soup and adding Cilantro to a variety of foods — the stem of the herb is her favorite. Emily also likes to make smoothies in the summer; she's created banana, apricot, orange and apple flavored ones. Her ideal vacation spot would be anywhere near the ocean or a body of water. If Emily won a thousand dollars, she would donate 20 percent of it and use the rest for a trip to Hawaii. Other than traveling to Hawaii, she would also like to live in Los Angeles someday due to the city's large amount of entertainment and media like the Los Angeles Times, Disneyland and Buzzfeed. She would also like to own either a husky or a golden retriever since she believes they're smart and adorable; she can't really choose between the two. Besides dogs, Emily also loves alpacas and squids. She likes the alpaca, which she calls "the smaller llama," since they're adorable and really soft.