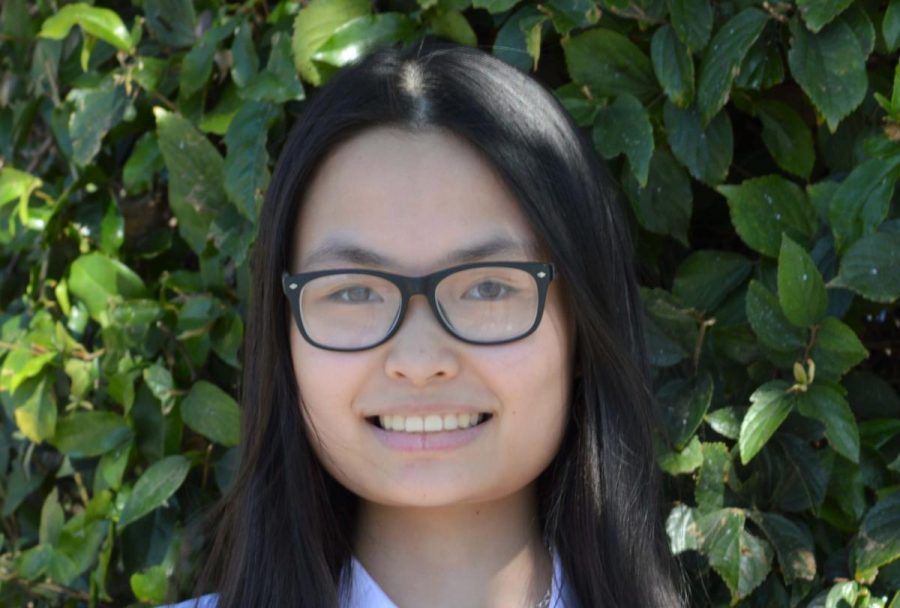 Katherine Nguyen
is a junior at UPA, and it is her second year in journalism. She wants to be an Anesthesiologist,
a medical practice that deals with the administration of anesthesia
into a patient to keep them asleep during the surgery.
She aspires to achieve this career path because she has always had a passion for helping others, whether it is through her words or actions. If she were given $1000, she would take her family to Hawaii. This has always been her dream vacation because she wants to go snorkeling in the ocean and explore the different sea life. Her friends would describe her as an altruistic, determined perfectionist who is always willing to help others and work hard. In her spare time, Nguyen likes to binge-watch Netflix and anime. Her favorite animes are "Inuyasha," "Noragami" and "Assassination Classroom."
She also enjoys shopping at department stores and hanging out with her friends. If she could eat only one food for the rest of her life, it would be rice because rice can protect you from weight gain and it ties into her cultural Vietnamese background. She speaks two languages: English and Vietnamese. She also loves music -- some of her favorite genres are RnB, rap, and k-pop. One of her favorite artists is the boy band BTS.
Katherine Nguyen, Multimedia Manager
Sep 04, 2020

Global Teaching Crusade: New teacher August Siu joins the math department

(Story)

Jul 26, 2020

3D Printing in Education | Aquila Broadcast

(Story)

Jul 26, 2020

COVID-19 Aquila Press Conference with Executive Director David Porter | Breaking News

(Story)

Jul 26, 2020

National Counselors Week | Aquila Broadcast

(Story)

Jun 03, 2019

Mental Health? What's That?

(Story)

Feb 12, 2019

Surf Club Makes Waves

(Story/Media)