Vovo Ny's Chocolate Cake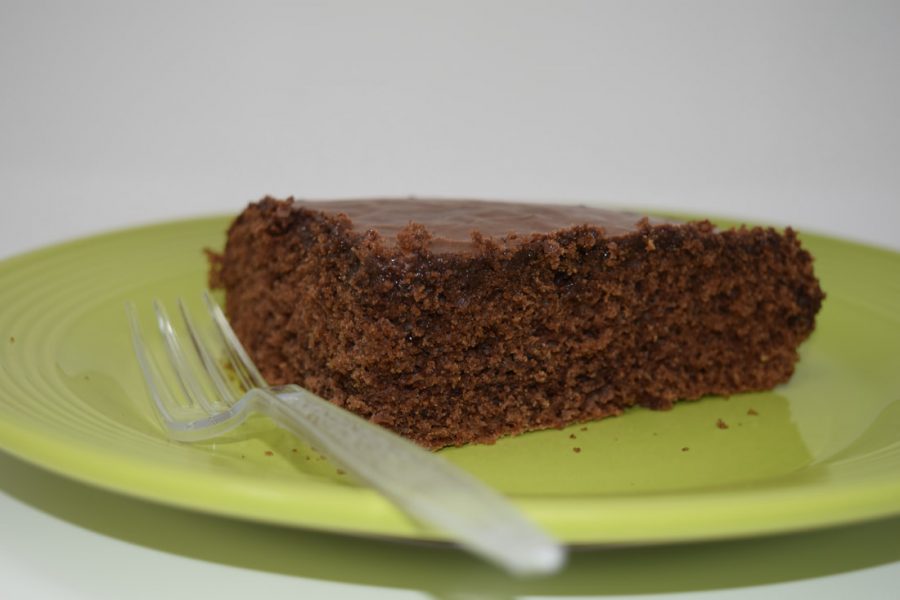 This is my grandmother's special cake recipe; the cake I grew up on.
She learned the recipe from her grandmother when she was a Brazilian housewife in the 1970s.
Cake Ingredients
1 cup Nesquik

2 cups flour

1 cup sugar

3 eggs

½ cup vegetable oil

1 cup water

1 tablespoon baking powder

1 teaspoon vanilla extract
Chocolate Glaze Ingredients
½ can condensed milk

4 tablespoons Nesquik

2 tablespoons (¼ of a stick) of melted butter
Instructions
Preheat oven to 350 degrees.

Mix Nesquik, flour, baking powder, and sugar into a large mixing bowl. Stir evenly.

Combine the eggs, vegetable oil, vanilla, and water into another bowl. Whisk until smooth.

Pour the egg-based mixture into the flour-mixed mixture slowly, and be sure to mix until there are no lumps. You might want to use an electric mixer for this.

Pour the mixture into a 9'' by 14'' pan.

Bake for about 30-40 minutes.

While it's baking, make the glaze. Combine the condensed milk, Nesquik, and melted butter into a mixing bowl and whisk until smooth. You might want to use an electric mixer for this.

Pour over the cake while still hot.

Enjoy when it cools down after about 20 minutes.