Eggcellent Ravioli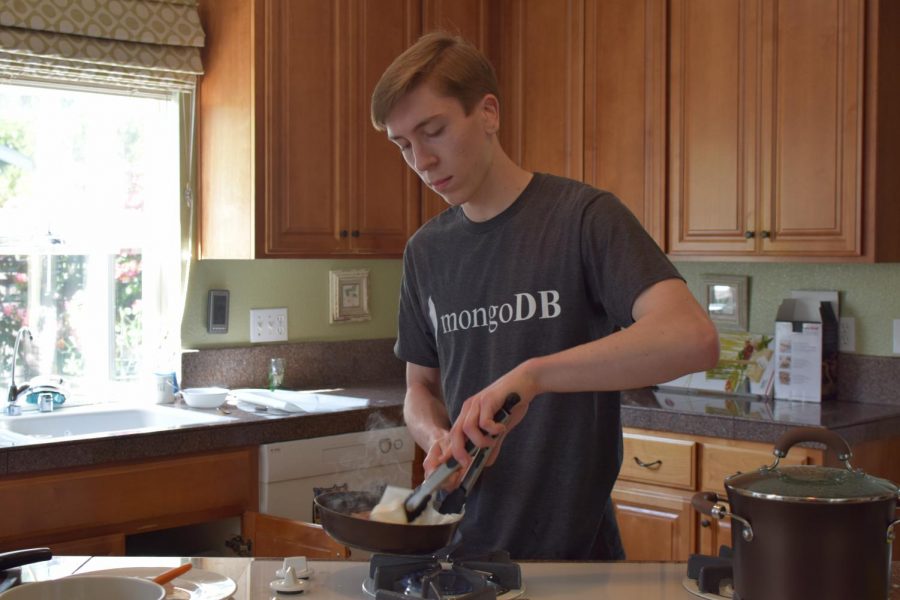 Senior Thomas Kamm first learned to make egg yolk ravioli when he watched MasterChef on FOX.
Check out the video to watch him prepare the dish at home in his kitchen.
Step 1: Pasta
Ingredients
95 grams of flour per egg (recipe scales well)
Preparation
Measure flour and create a well (crater)

Crack eggs into the well

Use a fork to beat the eggs, then beat flour into the eggs until it becomes too thick to use the fork

Use your hands to finish incorporating the flour into the egg mixture

A dough should start to form, and it is ready when it is no longer sticky

Cover with plastic food wrap and place in the fridge for 20 minutes
Step 2: Filling
Ingredients
1/3 cup shredded parmesan cheese

1 cup whole milk ricotta

Salt and pepper to taste

Chopped Italian parsley (optional)
Preparation
Mix all ingredients in a small bowl and place in a plastic bag

Cut off a corner (about a 2-cm hole) and set aside for later use
Step 3: Sauce
Ingredients
1/2 stick butter

4 sage leaves

3 pieces of cooked bacon
Preparation
Chop bacon and sage leaves into small pieces

Place butter in a pan on medium-low heat. It should melt and begin to brown after a few minutes

Stir occasionally

When brown, add bacon and sage. It might foam up, so stir and turn off the heat
Step 4: Ravioli
Ingredients
Pasta (from refrigerator)

Filling

Sauce

Pasta roller or rolling pin

Small bowl of flour

Eggs

Small bowl or cup (~3.5 inches in diameter)
Preparation
Take a chunk of pasta dough and put it through the pasta roller until it goes through the thinnest setting, or use a rolling pin to roll the dough into a neat sheet

Cut two large squares of dough out of the pasta sheet

Set one of them on a floured surface (cutting board, counterboard or plate)

Pipe a small circle of the ricotta filling onto the center of the square

Place an egg yolk into the center of the piped filling, and place the other pasta square on top

Press down the dough and try to get rid of excess air

Using a small bowl or cup, cut a circle out of the pasta

Carefully take the ravioli off the cutting board and place in boiling water for 3 minutes and 30 seconds for a runny yolk. Or, 4 minutes and 20 seconds will produce a soft yolk with no runniness (might vary slightly)

Top with the brown butter bacon sage sauce and serve
Tips From the Chef
Put on water to boil before making pasta because it will take a while

Salt boiling water generously

Keep surface floured so the dough does not stick and the ravioli does not break
About the Contributor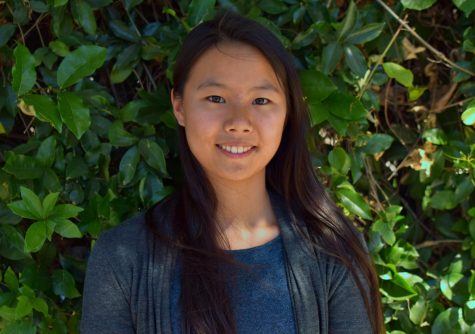 Emily Hung, Editor-in-Chief
Emily Hung is a senior and one of the current editors-in-chief of Aquila. This is her fourth year as a journalist, and she is planning on majoring in journalism...