A Look Into the Teenage Mind
She's been having a really off day lately, and she feels like she's going to scream. She decides to go to her counselor. She walks into Mrs. Ryan's room, sighing loudly. She sits down and starts ranting.
UPA's mental health counselor Emily Ryan listens to the problems and concerns teens struggle with. She deals with emotional intelligence in teens.
"When I think of emotional intelligence, I think about putting what you feel into words and being able to look at people and read how they might be feeling," Ryan said. "I think it's noticing [emotions] in yourself, and then noticing it in others."
Emotional intelligence, the capacity to be aware of one's emotions and how to handle interpersonal relationships empathetically, must be developed. Teenagers can be unable to verbalize emotion when they do not learn how they can express themselves.
"I think some [teens] don't have the skills. No one has taught them or modeled it," Ryan said. "If you don't see your parents expressing emotions, you're not going to know how to express your emotions."
Sophomore Emily Bravo believes teens repress what they are feeling because they think no one will listen to them. Teens can often be afraid to show their sensitive sides, sensing that another person will judge them.
"I feel like a lot of teenagers can't say what they want to actually say," Bravo said. "It's usually because they're mad. Or they're sad. Or they don't understand something, and they feel like the other person won't understand them." Senior Alina Torres, who is currently enrolled in AP Psychology, said teenagers are occasionally unable to interpret their emotions, let alone explain them to other people. "It can be hard to realize what you're mad at and what you're sad about," Torres said. "So, I'm just mad about something else that's deeper rooted."
If teenagers keep their emotions bottled up, it can hurt them and affect their mental health.
"If [teens] don't have good emotional intelligence, it could affect their mental health," Ryan said. "They don't have a way to get it out. That can lead to anxiety, depression—just not being happy."
Some teens do not have an outlet to express themselves, which can result in low emotional intelligence. Some do not practice building their emotional intelligence with their peers.
"It can be hard, especially for some people who are very to themselves," Torres said. "And it's harder to kind of branch out."
Teens can also struggle with processing emotions. They can potentially ignore the problems a friend or loved one is feeling if they see that they are angry or depressed. Teens might not know the best way to help.
"You're not noticing the other person's emotions, and that's a really big factor in anything," Torres said. "You're still going to try to be happy. You're not able to decipher how they're feeling and how you can help them."         
One way to boost teenager's emotional intelligence is helping them to become aware of problems they are struggling with, which can eventually lead to them getting the help they need.
"They need to seek out how they can be better," Ryan said. "Whether that's doing research on the Internet, whether it's talking to a teacher, whether they see me or work with their parents. They have to be exposed to [emotions], so they know what it is."
About the Contributor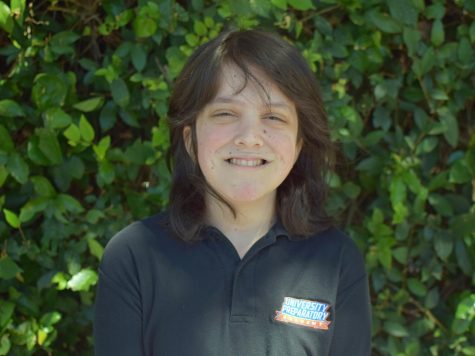 Isabella Bronner, Reporter
Sophomore Isabella Bronner is a first year student journalist and loves Instagram. If she would have to eat one kind of food for the rest of her life,...