To Pimp an English Class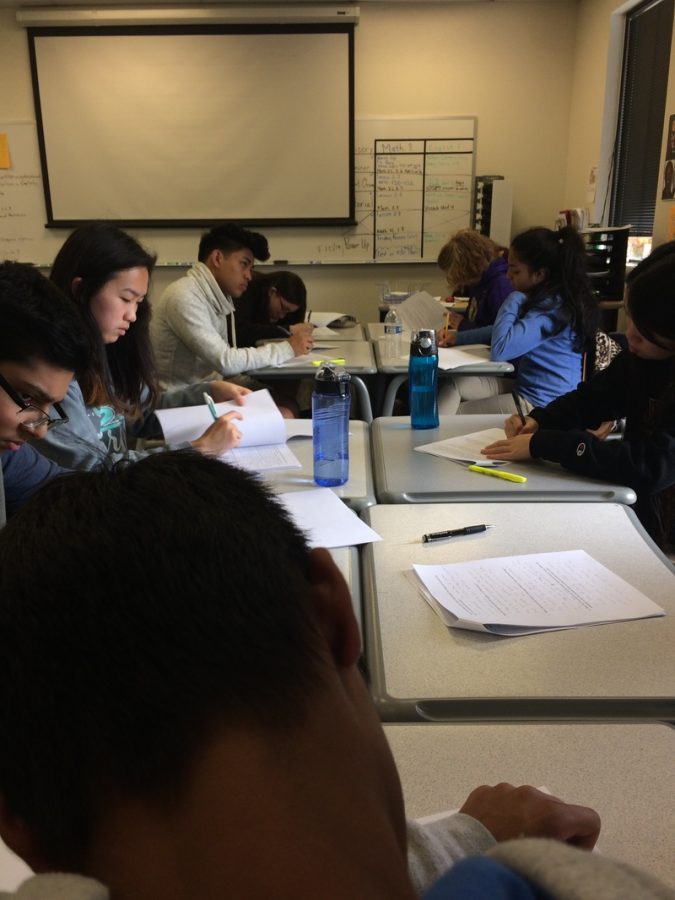 Jacob Cayabyab
October 20, 2016
A communist pig with a vendetta to animals, two teenagers infatuated with each other, and a pair of best friends who work to buy land and have a farm walk into a bar.
The bartender asks, "What can I get you?"
They all reply, "Worksheets about what the characters felt during this scene, as well as an essay about the themes of the novel."
How can I write about why Napoleon did what he did when I am not a pig myself?
His character is a symbol to Joseph Stalin, but I did not live during that time; I only know what I was taught.
This problem affects English classes, where as students, we are expected to analyze these texts from decades ago.
This is what seniors Andrew Tran and Jordan Miller wanted to change for their senior projects.
​
Their senior project, titled "The Academics of Hip-Hop: Incorporating Rap into the English Curriculum," attempts to make these older texts relatable to teenage kids.
Senior projects must identify a problem in UPA and make a plan to fix it.
Tran noticed that the problems that were proposed had an emphasis to the STEM programs, while English classes were neglected.
Miller and Tran already were big fans of the hip-hop genre, and through analyzing lyrics of music, they found a love in English classes.
"The best way to make english engaging to UPA is through hip-hop," says Tran.
And that statement is very true.
Tran and Miller tested their curriculum on October 13, 2016 during Ms. Wall's 11th grade English class.
The curriculum involved listening to music, annotating lyrics, and relating it to The Great Gatsby.
They also asked what the novel and the songs were saying, and how those ideas paralleled each other.
Students showed an enjoyment to the curriculum, and took away information imperative to the novel.
Miller believes that using music and relevant topics to kids will be used in the future.
​
​It makes old novels easier to understand, while making the learning more immersive and exciting. The 21st century is the century of change; new methods of learning should be embraced.