It's Not About the Name
Teachers reminisce about the lessons they took away from college.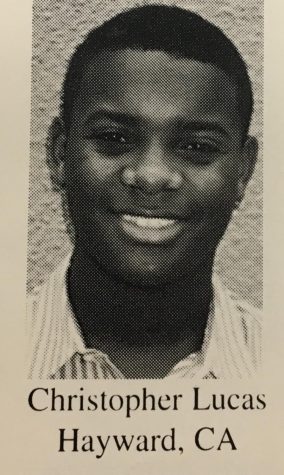 Science teacher Christopher Lucas drank his first alcoholic beverage at a Stanford party in 1997.
The then-16-year-old college freshman downed the Jägermeister given to him by a fraternity boy and immediately clutched his chest in pain.
College is about exploring, and whether referring to academics, alcohol or otherwise, that is exactly what Lucas did.
Lucas, a human biology major, graduated from Stanford University in 2001 and was not a frequent party-goer.
Instead, he made friends in his dorm, studied for classes and played recreational basketball.
Lucas found the most value in interacting with students from countries around the globe, such as Tanzania.
"At a private school like Stanford, or a really renowned school, like the Ivies, really truly people from all over the world are trying to go there," Lucas said. "You interact with those people, and you just add so much more to your perspective or your outlook on things."
Physical education teacher Jesus Del Real, a kinesiology major from San Jose State University (SJSU), shared the same love for interacting with fellow students and being involved.
Before graduating in 2015, Del Real was featured in three newsletters distributed by Associated Students, an SJSU organization, for his student involvement and leadership roles.
"My favorite memory was being able to walk on campus knowing that I was involved enough to the point where I would know somebody just walking to class," Del Real said.
As for academics, both Lucas and Del Real explored various paths before deciding on their final area of study.
Del Real never changed away from a kinesiology major but changed his emphasis from physical therapy to movement science before sticking to physical education.
Lucas declared his major his senior year, experimenting in classes like computer science and even a communications class.
"That philosophy of 'try all sorts of things' was kind of helpful because, in the first couple years, I did try stuff that I wouldn't necessarily have done," Lucas said.
Throughout Lucas' college career trying out a variety of classes, two professors stood out the most: psychology professor and creator of the Stanford Prison Experiment Philip Zimbardo and liberal arts professor Edward Steidle.
The devotion and zeal of the professors were what distinguished them from Lucas' other instructors.
"[Steidle] was fantastic," Lucas said. "He was just real memorable because he was just so passionate about [Renaissance literature]."
Del Real remembers his favorite professor, Janet Clair, not necessarily for her passion, but rather for how she assisted him in selecting classes based on his major.
He went to general counseling at first but was put on a faster track to graduation once he received personalized guidance from Clair.
Because SJSU is a large, public university with, according to College Raptor, almost four times the number of undergraduates as Stanford, it was important for Del Real to seek specialized academic counseling.
"[General counseling was] telling me to take a lot of general classes that wouldn't necessarily double-dip into my major," Del Real said. "So when I went to [Clair]. She would tell me 'take this instead of that.'"
Overall, the most important lesson Del Real learned through college was one of perseverance.
After failing an English class and having to take a leave of absence to make up the credit at Evergreen Valley College, Del Real passed the same class he had failed with an A.
"I think that was the biggest lesson: learning to not give up, to keep going," Del Real said. "You can always retake a class. It's not the end of the world. If you have to retake it two or three times, that just means you're doing what it takes."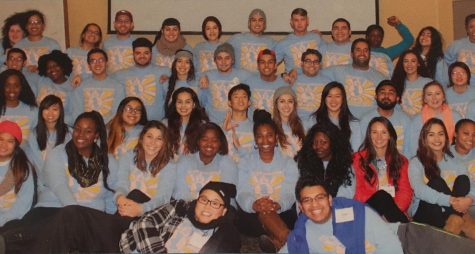 Although both Lucas and Del Real's experiences are different, they both learned lessons that extend to students attending all types of universities.
"You just grow so much more as a person because you are trying everything and meeting everyone, for better or for worse," Lucas said. "And that can happen wherever you go."
About the Contributors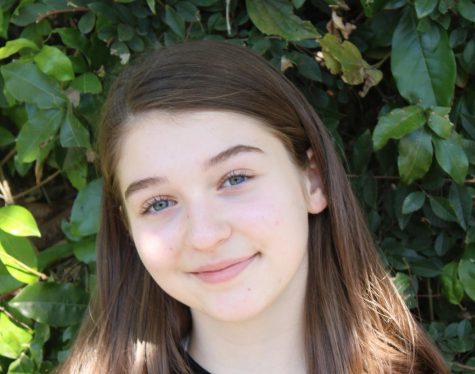 Alexandra Rozmarin, Co-Editor-in-Chief
Sophomore Alexandra Rozmarin enters her second year in Aquila with the title of Co-Editor-in-Chief, making her one of the youngest EICs in the history...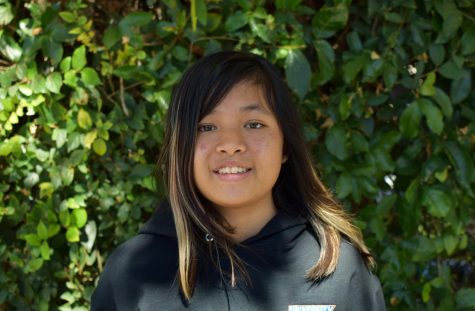 Jenica Pham, Reporter
Jenica Pham is a freshman in her first year at UPA and in journalism. If she were an ice cream or a color, she would be sorbet or dark blue, respectively....