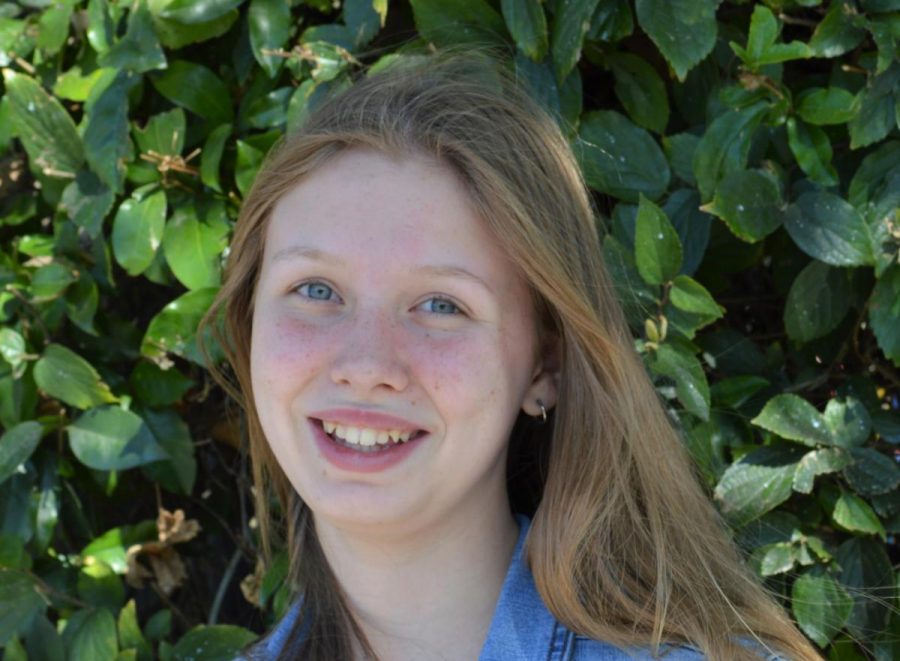 Desiree Pekar
is a sophomore at UPA. This is her second year in journalism, and she aspires to be a writer or doctor one day. She joined journalism because English is her strong suit, and she has a passion for using words to create a story. Pekar also does jazz, ballet and contemporary dance. Some of her hobbies include cooking and baking, as well as organizing her room. She values the quality of being open-minded because she believes many problems faced in this world can be attributed to ignorance and unfair judgment of others. Her favorite quote is "I wish there was a way to know you were in the good old days before you've actually left them" from "
The Office
," her favorite show. Pekar speaks English and is also learning Spanish. Her family and friends are important to her because not only are they the highlights of her life and a part of her happiness, but they are also her backbone and support her in everything she does. They help guide her through life and persevere through obstacles. Additionally, she loves rainy days because she enjoys hearing the soothing
pitter-patter sound raindrops make when they hit the roof. She can be found reading a book near the window or fireplace on days like these. Her friends would describe her as caring and intelligent because taking care of others has become a part of who she is, and she loves learning.
Desiree Pekar, Editor
May 29, 2020
Mar 23, 2020

The Spread of COVID-19

(Story)

Sep 23, 2019

Orchestrating Experiments: Elisheva Bailey

(Story)

Apr 16, 2019

Academic Competition Leads To Stress

(Story)

Apr 12, 2019

Young Adult Novel Characters Crossword Puzzle

(Story/Media)

Apr 12, 2019

National Library Week

(Story/Media)

Apr 11, 2019
Apr 08, 2019

A Book Over a Cellphone

(Story/Media)

Feb 15, 2019

From Monday to Friday

(Story)

Feb 15, 2019

Getting That Good Grade

(Story)

Feb 15, 2019

Fortnite: An International Success

(Media)

Feb 14, 2019

A History of Valentine's Day

(Story)

Dec 09, 2018

Christmas Crossword

(Story)