Changing Tides
A new teacher brings his enthusiasm to the science department
"When you see the surface of the water," science teacher Matt Buchanan said while glancing over the empty stools in his classroom, "or if you were floating on the surface and you think, 'Oh my God, what's beneath me?' that's a legitimate fear. But then you realize that the ocean is just a big swimming pool."
Buchanan looks to the ocean for its endless recreational possibilities. He lives for ocean sports, and feels lucky that he was able to spend his youth exploring the California coast. 
"I feel free and happy and in my element," Buchanan said. "Part of it has to do with growing up in this area, being able to go to the coast and being in the coastal fog in the summertime. There's just something about the smells. The ions in the air are just super refreshing. It just makes me feel like I'm home."
Buchanan is one of seven new teachers to join the UPA faculty this school year. He teaches physics and principles of engineering.
Before coming to UPA, Buchanan tried his hand at a variety of other careers. His ventures, which include owning a specialized packaging company, producing wine and doing molecular research for drug development, ultimately led him to teaching microbiology at San Jose State University. At San Jose State, Buchanan realized his love of teaching and received a teaching credential.
Buchanan has taught in both private and public schools and at the middle school, high school and collegiate levels in the Bay Area. Because of his extensive background, he has noticed the unique environment UPA provides as a small public charter school.
"UPA has the flavor of a private school, but also the flavor of an ordinary public school," Buchanan said. "It's really sort of a blending of the two and I think it's a really good combination."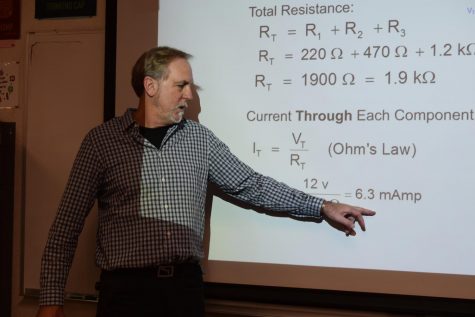 Although there is more parent involvement at UPA than at a traditional public school, that parent involvement is less than at a private school because the parents are not invested monetarily. 
"There's a larger sense of entitlement, if you will, at the private schools," Buchanan said. "You don't see that as much here, but you still get the quality of student that teachers would like to have, and also parents that are involved but not too involved."
Buchanan hopes that by teaching science classes he can share knowledge with students that they can use for the invigoration of society. He believes that the future lies in science, specifically in biomedical technological opportunities.
"That's why I'm here," Buchanan said. "Let's get people excited about this. Let's get the younger folks excited about it so they can go out and make a difference."
About the Contributor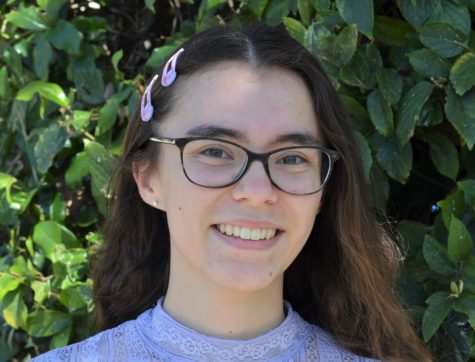 Arielle Rose-Finn, Copy Editor
Arielle Rose-Finn, a senior at UPA and two-time member of Aquila, was born on February 26, 2002. Rose-Finn aspires to be a future editor or translator....